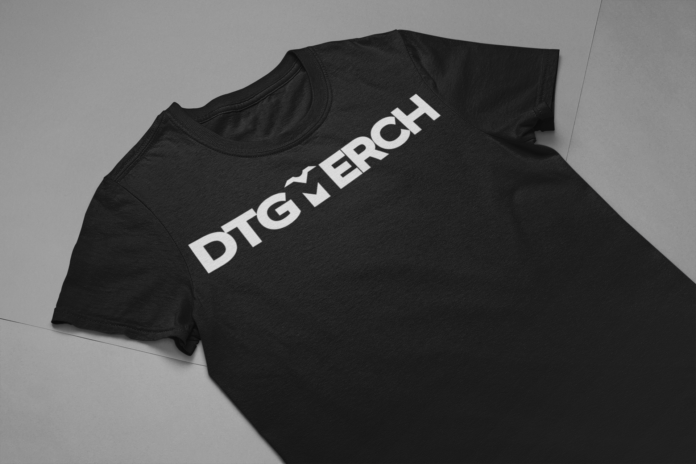 1 – Question: What is DTF?
We received this question by e-mail from one of our subscribers:
I would like to know a little more about this DTF printing method. Can you point me in the right direction?
So, in today's article we give a brief overview of the DTF printing method.
This and more you can find in DTGMerch's YouTube channel.
2 – DTF stands for "Direct to Film" printing.
The main difference between DTG and DTF is that DTG prints directly into garments and DTF to a film.
So, instead of printing directly on T-Shirts, you print first on a film and the design is afterwards transferred to the garments via heat transfer.
What you need to get started may be:
A DTF printer, inks, films, RIP software, Adhesive Powder, curing oven, and a heat press.
The printing process on a t-shirt can involve seven steps:
printing the design onto the film
applying the adhesive powder
melting the powder (in a curing oven or hovering in a heat press).
heat pressing the t-shirt before transferring the image
put it on the heat press and align the design
then heat press it to transfer the design to the t-shirt
peeling off the film
heat pressing the design
3 – DTG printing DTF films
Another question we often get is whether it is possible to use a DTG printer for printing the DTF films.
This is not so easy to answer. In theory, the printer itself does not care what it prints on.
The problem lies more in the compatibility of the ink with the film.
4 – And there you have it!
That's it for the brief overview of DTF printing.
We hope that we could help you further.
If you have any questions or suggestions, please write us a comment or e-mail us to: ask@dtgmerch.com
5 – Fancy a Freebie?
Get your copy of DTGMerch's Beginners Guide to DTG Printing. It is free for subscribers to our newsletter.
Also, have a look at our online course. Perhaps it can help you.
And as always, all the best, take care and be good!