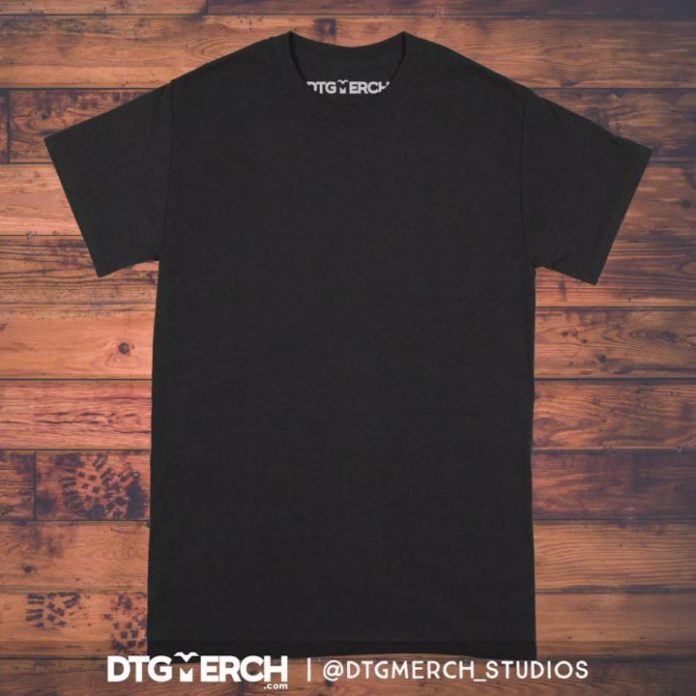 Print Placement on Different Garments
The more areas of a garment you can place a print on, the more high-quality items you can produce for your customers. However, how do you know where to place your designs on each item? Here's a basic print placement guide to get you started.
1.T-shirt/Singlet
The most common print placement for a print on a T-shirt or singlet is in the middle of the chest, about 5 to 10 cm below the collar. This placement ensures optimum visibility and avoids distortion when wearing the T-shirt.

Additionally, the back of a T-shirt is the most common placement for sports uniforms and large motifs due to the available surface area.

T-shirts are very versatlie in terms of print placement. Also you can set your designs (or combine them) in these areas:
– Right or Left side
– Front/Bottom, Right/Left
– Across shoulders
– Across chest
– Right/Left chest
– Right/Left sleeve
2. Hoodie/Sweatshirt 
Print placement on hoodies and sweatshirts are almost always centred on the front chest, similar to T-shirts. However, designs may also extend across the entire chest, on the sleeves or be placed on one side for a unique look.

Another option is to centre the print on the back, across the shoulders.
3. Long Sleeve T-shirt
Print placement on long-sleeve shirts is similar to T-shirts, usually centred on the chest. For a touch of individuality, consider placing the design on one of the sleeves, near the cuff.
Moreover, you can also combine a chest logo with a sleeve design to give your product a professional look.
4. Polo Shirt
On a polo shirt, the print is typically placed on the left chest, mimicking a pocket's position. This placement creates a clean and professional appearance.

Again here, you can also combine a chest logo with a sleeve design.
5. Jacket
Print placement options for jackets offer a wide range of possibilities:
– The left side of the chest is typically where a logo or small motif is placed.
– On the back is where larger motifs are often placed.
– Also, the sleeve can be a location for a small logo to be placed.
And you can combine two or even three prints in one jacket.
6. Pants / Shorts
The most suitable placement for a print or logo on pants or shorts is usually on one of the legs. Visibility without hindering movement is allowed by positioning it commonly on the upper thigh or closer to the knee.
7. Final Words
The right size and placement of the motif is crucial for a professional end product, no matter what you want to decorate. For other promotional items, creativity in design and placement will ensure unique items and high sales.

Keep in mind that these tips from the  print placement guide are general and the placement of the print may vary depending on design, clothing style and personal preference.

Always check the garment manufacturer's specific instructions or guidelines to ensure the best placement of the print. If you do everything right, you can grow your business by leaps and bounds.
8. Want to learn more?
Don't miss our Black Friday promotion! Get the course at a reduced price on Udemy until November 30, 2023.
🔥 – 50 % 🔥 DTG Printing Crash Course
9 . Do you have a question too?
If you have any questions or feedback, please comment or email us at ask@dtgmerch.com
Finally, and until next time all the best, take care and be good!
The DTGMerch Team