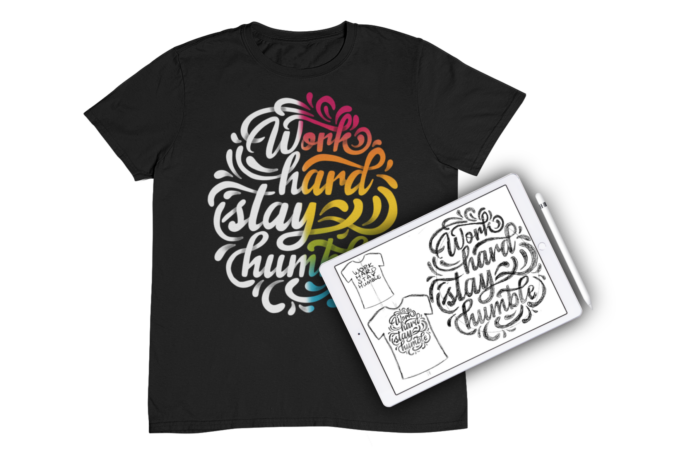 1) DTG White Ink
In this fifth ASK DTGMerch video, also suggested by one of our subscribers, we give you an overview of the white ink used in DTG printers. How to use it, how to save some money and some tips on how to handle it.
2) The White Ink is Essential
If you are combining DTG printing with designs on dark or black t-shirts, then yes, white ink is essential. This is because you need a solid white base to print the CMYK colours on top.
White ink is by far the most expensive, not only per litre, but you also require much more than with CMYK inks. You need a thicker layer of white to get good coverage of the underbase.
One of the keys to saving ink, money, and time is the RIP. Perhaps the most important task of the RIP software is to create a base for printing on dark-coloured T-shirts. A good RIP software will calculate how much white ink is needed at a given point in the print. Not one drop more.
3) Two Ways to Save White Ink.
If you use colour profiles that you create for your printing process and the garments that you use, you will optimize white ink consumption to an optimal level.
Another tip for optimizing white ink consumption is to check if your RIP software is capable of creating a gradient underbase. This will result in less white ink being consumed under darker areas of the print.
4) And there you have it!
This is a small overview of white ink used in DTG printing. You can find more details about it in our online course DTG Printing Fundamentals.
5 – Want a Freebie?
Get your copy of DTGMerch's Beginners Guide to DTG Printing. It is free for subscribers to our newsletter
6 – Have a question too?
If you have additional questions, we'd love to hear from you. Please send them to ask@dtgmerch.com
And as always, all the best, take care and be good!
The DTGMerch Team