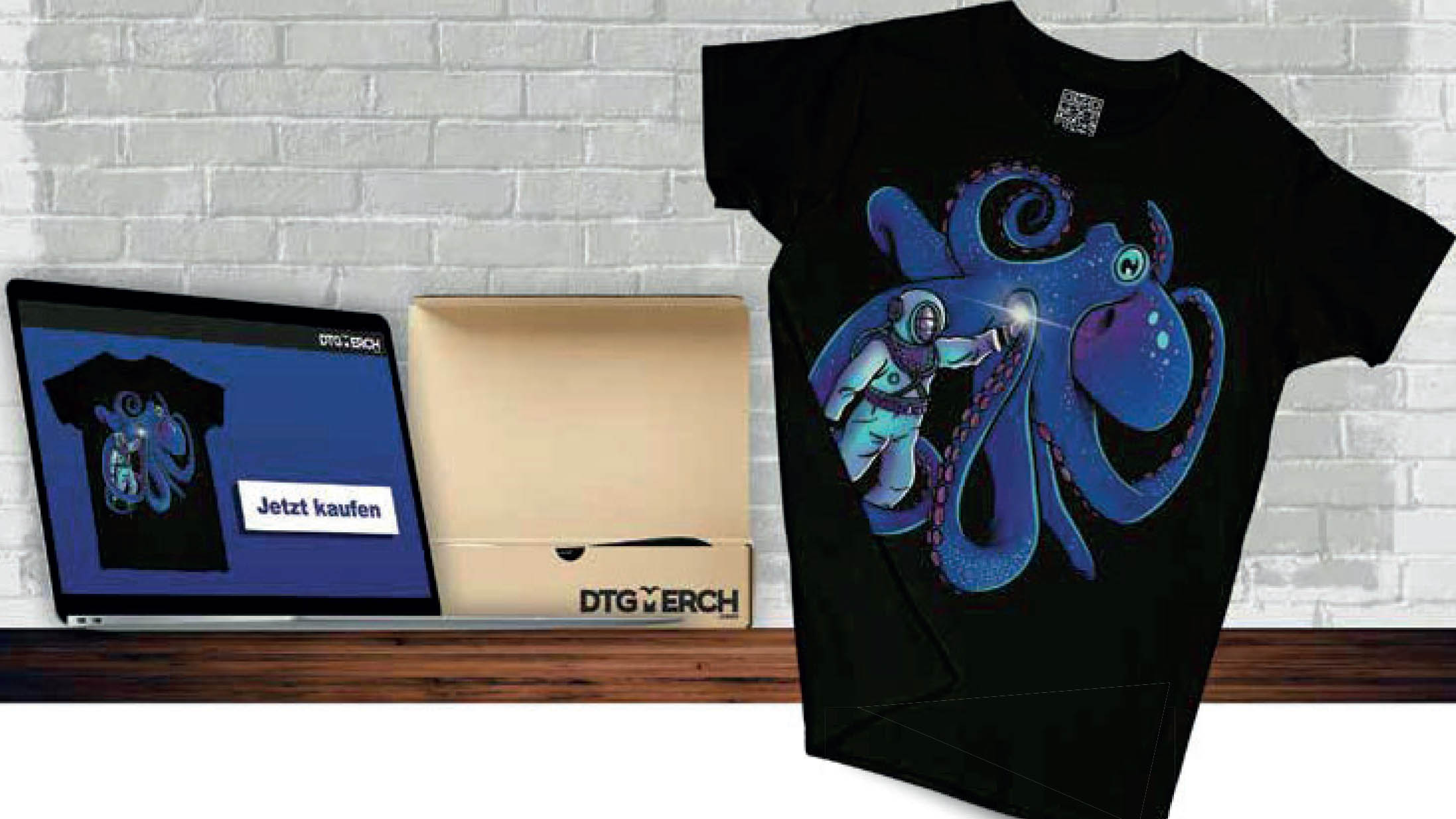 1 – POD: The Perfect Partner for DTG

In recent years, many of the traditional supply chains and production methods have changed. 
One of the biggest trends in the textile market right now is one-offs, customization and short runs. 
This is made possible by digitalization and has subsequently opened up a new market:
Print on Demand (POD).
2 – What is print on demand?
Products are produced "on demand." That is, they are sold before they are produced.
In principle, they are often initially only "virtual" products, for example in an online shop. Only after the customer has ordered the product is the item printed and shipped directly to the customer. 
Print on demand for textile products is becoming increasingly popular, and DTG printing is perfect for this.
3 – The dream of your own clothing brand
Print on demand is creating new business segments – not only for print shops but also for designers.
What used to be the preserve of large companies and brands is now possible for many small businesses and designers.
Designers create products with their graphics and offer them for sale, typically in an online shop. Only after the product is sold is it produced. So the designer does not have to go up front and stock the finished products.
This is one of the reasons why print-on-demand is a fantastic, affordable way to start your own clothing brand and sell custom products with minimal risk.
4 – Everyone is nibbling on the cake
This business model has many advantages, not only for designers and other creatives, but also for printers. 
This production method is tailor-made for direct to garment printing (DTG), as it allows for the quick and cost-effective production of one-off pieces.
Instead of trying to guess what the trends will be for the coming year, only what will actually sell is produced. This eliminates the need to stock thousands of finished products and minimizes the risk of being left behind at the end of the day.
5 – What types of print on demand are there?
At the moment, there are two types of print on demand we come across regularly:
In the first type, the printer provides a marketplace and offers the products created by the designers to its customers, for example, Merch by Amazon or Spreadshirt. The advantage of this method is that the designers can draw on an already existing marketplace and customer base, and the printers can constantly offer new, trendy designs. 
In the second method, the designer creates their own online shop and takes care of finding customers themselves. The print on demand provider is often seamlessly integrated with the designer's own online shop, and the order is automatically routed once the sale is made. An example of this method is the integration of Printful into an Etsy shop.
6 – What are the difficulties?
It all sounds good … but does it sound too good to be true?
Of course, there are a few downsides.
For one thing, it can be difficult to compete against the established top dogs in the market. 
For another, the necessary equipment has to be in place. With such a business model, a manual workflow quickly reaches its limits. A minimum is RIP software with automation or fulfilment software. Here it is advisable to talk to the machine manufacturers, as they frequently offer seamless integration of their systems and can cover the entire workflow. 
Even though almost the entire process can be automated, a printer will need to offer either an online marketplace or integration, so designers can integrate production with their own online shop. But this also means dealing with challenges such as search engine optimization, page speed and data protection, or using existing systems, which can be a (financial) challenge, especially for small businesses. 
But it's not just the technical details that require to be considered. 
Customers want short delivery times, as they are used to from many other online shops. Therefore, the goods often have to be produced quickly, and consistent quality has to be guaranteed. 
And last but not least, it must be clarified who is responsible for customer service and handles business transactions such as returns and complaints. 
Despite the initial implementation hurdles, print on demand has many benefits. It's a fantastic way to test new products and markets and to offer original niche products – regardless of company size and the financial risk of inventory.
7 – Wanna find out more about it?
Check out this online course: How to Put your Art on a T-shirt.
And also this previous article: How we Design T-Shirts. (A Procreate tutorial)
And that's it for this blogpost. We hope it was helpful to you too!
All the best, take care and be good!
The DTGMerch team