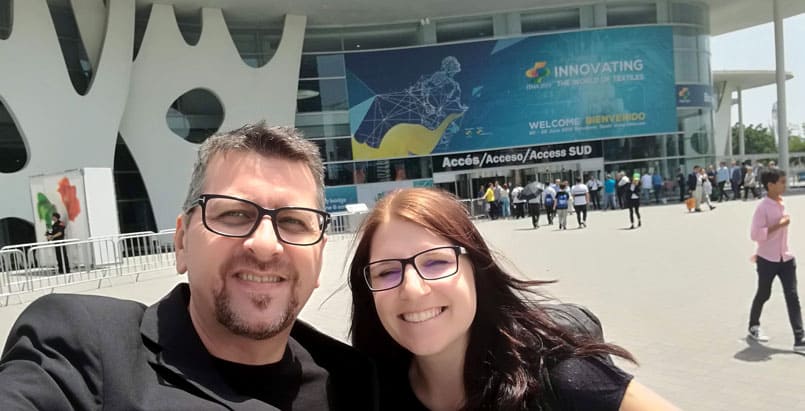 1. Trade Show – Should I stay away or should I go?
As a professional in your industry, attending trade shows can give you a competitive edge by keeping you up to date with the latest trends and technologies. Not only you can meet other professionals, but you can also build relationships with potential vendors or partners. Networking opportunities don't come much better than this!
2. Wouldn't it be more convenient to do things over the Internet?
Maybe. But it's also important to understand the variety of equipment, accessories and products. There is great value in seeing things and meeting people in person. That way, questions can be asked and answered promptly, so you have all the information you need to make the best decision for your business.
3. This is my first time participating in a trade show. Any tips?
Attending a trade show can be overwhelming, but with a little bit of planning, you can make the most out of your time there. Here's what we normally do:
Decide where to go: Research the companies you want to visit and create a list of must-see booths. Trade shows can be huge, so advanced planning is key to taking advantage of the limited time available.
Schedule possible meetings: If there are certain companies you would like to meet there, contact them beforehand and arrange a meeting.
Get samples: get as many samples as you can from the companies you are interested in – printed out in front of you if possible – and do all the tests with them.
Attend external events: if you are invited to events outside the trade show, try to attend – at least – some of them. This is a great way to expand your network and meet new people.
Keep in touch: Remember to contact the people you met at the trade show. Make sure to exchange business cards, email them or contact them on social media to keep those contacts going.

4 – Wanna learn more?

Have a look at our DTG printing online course for more info on DTG printing business and t-shirt design. If you have any questions or suggestions, feel free to email us at: ask@dtgmerch.com I think these are the main points. I hope they help. See you – maybe – at one of the exhibitions around the world!
All the best, take care and be good! The DTGMerch Team