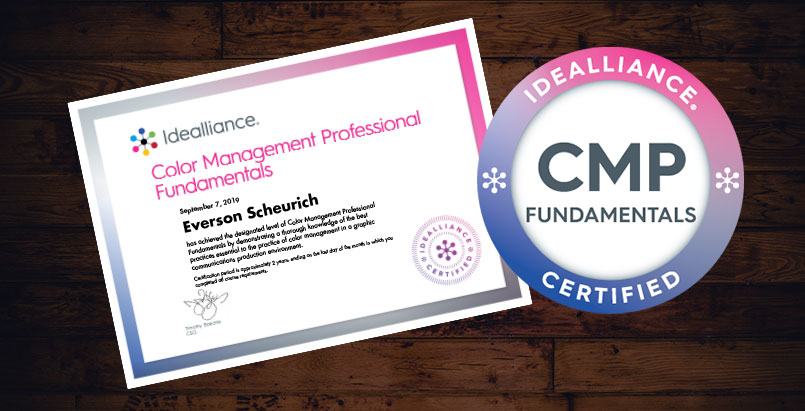 We are very excited to share that Everson was able to achieve the Color Management Professional Fundamentals certificate for DTGMerch.
Issued by Idealliance, this certificate shows a comprehensive understanding of a color managed graphics workflow and color theory.
Color management in dtg printing?!
Even though this course is tailored to paper printing, we decided to go ahead and do it to illustrate our knowledge in this area of color management. As you may know, color management in direct to garment (DTG) printing is a very neglected field, but we are doing everything in our powers to change this in the future to simplify the life of other printers and especially designers!
It's our goal to enhance our knowledge to help YOU out and continuously updating our know-how to attend the technological advances of the market.
Awesome Everson! Let's go celebrate! 🙂