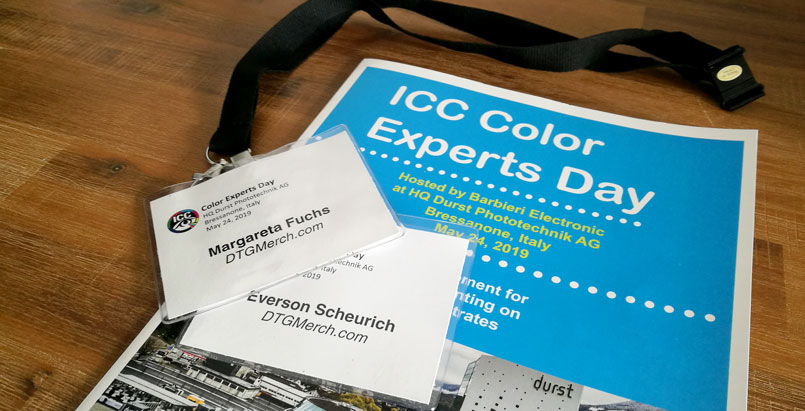 On May 24th, 2019, we had the opportunity to attend the ICC Color Experts Day in Bressanone and we loved it. We enjoyed all the speakers, the people we met and the nice conversations we had.
The focus topic of the day was about color management in printing on non-paper substrates using wide-format printing. Leading industry experts talked about a wide range of topics and gave us lots of great food for thought.
ICC Color Experts Day: Color management for wide-format printing on non-paper substrates.
Hosted by Barbieri Electronic at Durst Phototechnik, in Bressanone, Italy
May 24, 2019
Industry experts address a wide range of topics with a focus on color management of printing on textiles, signage, ceramics, floor coverings, and other non-paper substrates. You can find the complete program here.
The organization, location and the content of the presentations were just perfect. We definitively learned a lot on this day and enjoyed the great input. The industry – especially for textiles and DTG printing – is going to see many changes in the next few years.
We also really liked the tour through the Durst facilities and were impressed by the installations, machinery, and all the technology.
Thanks to ICC, Barbieri, and Durst for the excellent work on the event! And a special thank you to the speakers and everyone else who worked hard to make this day such a fantastic experience.
If you need more information on DTG printing and T-shirt design please visit us!