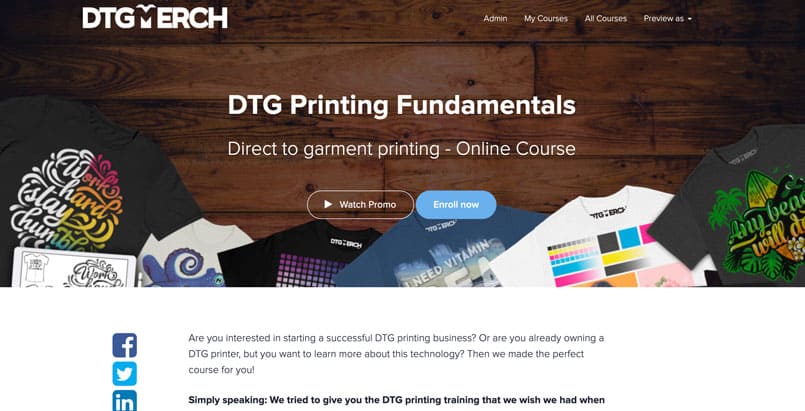 Today is a fantastic day!
I am really excited to announce that you can finally enroll in our online course "DTG Printing Fundamentals".
We have been carefully working on this for quite some time to provide you with the Direct to garment printing training that we wish we had when we started our careers in this business.
"DTG Printing Fundamentals" is our brand new premium training program where you can learn the basics of DTG printing in less than four hours. It is completely online and self-paced.
Watch this video to see what's included in the course:
What you will learn in this course about Direct to garment printing:
How the DTG printing process works and how to fine-tune it to get high-quality results.
And how to help yourself when you run into quality issues and problems.
Also, how to set up design files to achieve fantastic prints
How to perform quality control.
And we will also discuss some parts of the DTG printing business, like potential customers and options for automatization.
What you will not learn in "DTG Printing Fundamentals":
Step-by-step instructions for your specific equipment and direct to garment printers. We are giving you the "recipe for DTG printing", not the user manual for your devices.
I'll see you on the inside,
Everson and the DTGMerch team